Baby Touch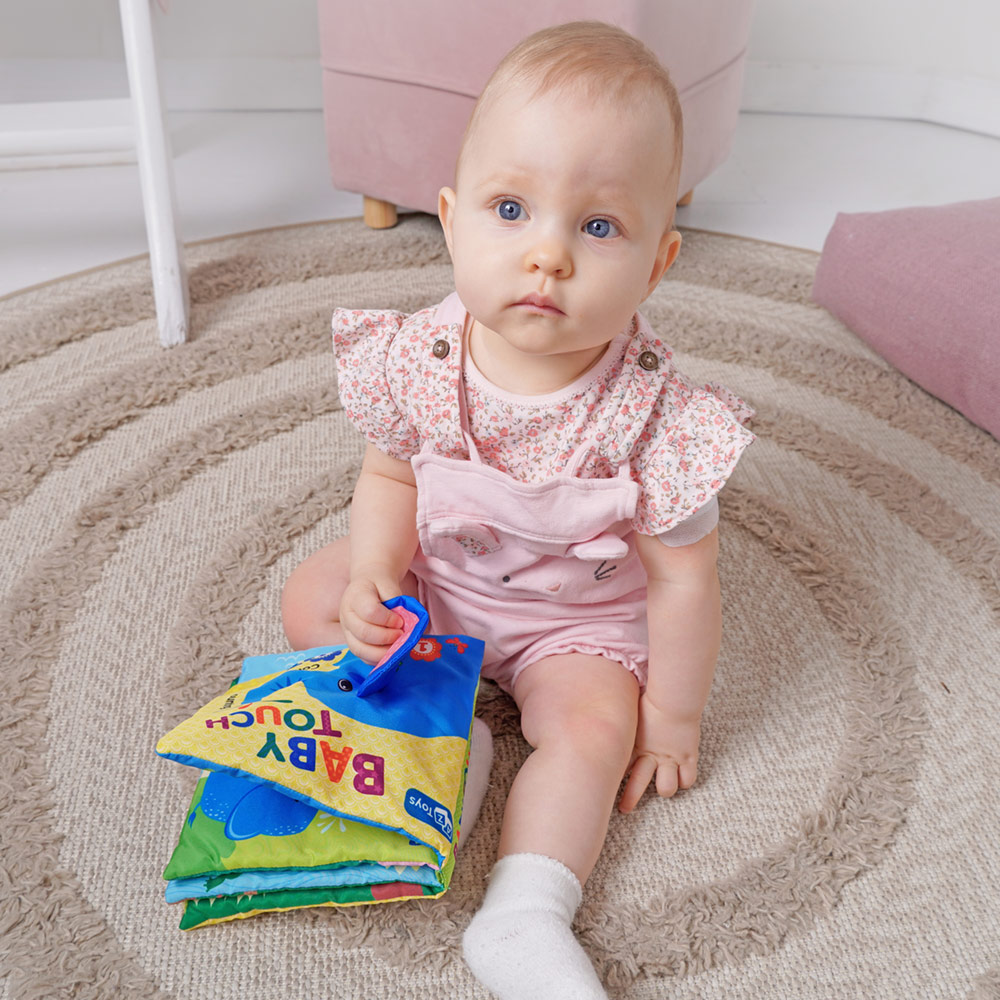 The thing about little ones is that they just like to touch everything! And it's not surprising − babies learn about the world through their senses. That's why adding a sensory book to your child's bookshelf is a great way to contribute to their overall development and learning. Not only do touch and feel books arouse interest in reading in general, but they also let tiny tots engage with books in a whole different way.
Our eye-catching
Baby Touch
series requires babies to utilize their senses, so curious tots can safely touch the colourful rustling pages as much as they want and gain the first knowledge, developing their valuable motor skills in the process. The series includes
My First Animals
and
Colourful Zoo Counting
that feature colourful images, domestic and wild animals as cute as can be, and a bunch of sensory and tactile elements to ensure a multi-sensory experience.
These engaging toys are actually more than ordinary books and certainly make a perfect gift for the baby's first year. Lots of vivid pictures to look at, a chewy teether to try, a funny squeaker to press, various textures to explore and even a mirror to study makes them a wonderful stepping stone to stimulating the little readers' senses and introducing them to shapes, colours, numbers and animals, from a cow to a dolphin. Plus, a handy clip for attaching the toy book to a stroller is an excellent solution to sort out the tot's fun on the go!
It's never too early to instill a love for reading in kids. Why not start then with a smart touch and feel book that will promote the baby's first skills and teach the basic knowledge at the same time?