Christmas & New Year 2021 Just Round the Corner!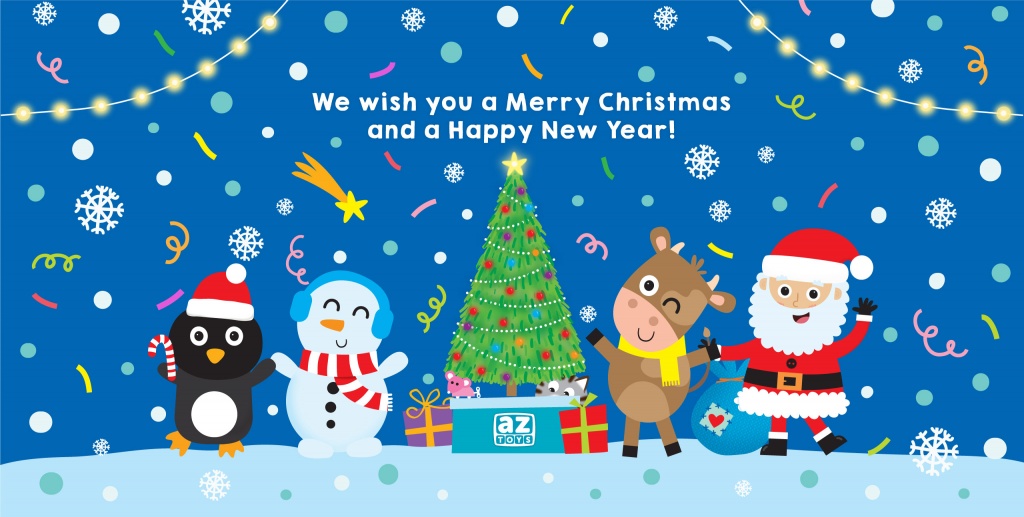 Dear friends!
The year 2020 is coming to an end… And as the New Year 2021 dawns and the festive mood is already in the air, the AZ Toys team would like to congratulate each and everyone on the approaching joyous Christmas & New Year celebrations!
Ringing in the start of the New Year is a time to rejoice, reflect on the passing year, embracing the experiences and challenges it brought, and welcome exciting opportunities for a fresh start and new beginnings.
With the New Year on the way, let's hope it'll be filled with new hopes and blessings for all of us! We wish you all the joys of the season and happiness throughout the coming year! May the year 2021 bring peace, success and prosperity to all of you!
We'd like to extend our heartfelt greetings and express appreciation towards our valued partners for your continued support ─ having you by our side is amazing! Your sincere interest in our innovative and creative toys developed for kids' learning with fun and pleasure is inspiring, and we're delighted to come up with more trendsetting novelties to impress you. We appreciate our solid relationships and look forward to working with you for many years to come!
A very merry Christmas and a happy New Year!
Your AZ Toys